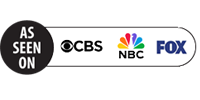 WHAT IS COVERED UNDER OUR SERVICES?
Personal Profile Page including unlimited uploads of pictures and related media links
Coaching & Audition Preparation from Seasoned Industry Professionals
Directly Apply to Reality Shows through our Members' Area
Exclusive Casting Opportunities
24/7 Access to Technical Support as well as Client Support
WHAT IS THE COST OF OUR SERVICE?
We only charge a semi-annual fee (the price will be given to you in an email) for our service which covers the services mentioned above.
ARE YOU A TALENT AGENCY, BOOKING AGENCY, TALENT MANAGEMENT OR AN AGENT?
No, we are none of the above. We are a talent listing service.  We do not take a percentage of your earnings when you land on a show.
IS THIS A SCAM?
No. We provide a service that improves your chances of landing on a show. Nowhere in our written communication or taped conversations state have we guaranteed a spot on a show.  We will continue to work with you until you see results.

REVIEWS
We do not charge for auditions or applications.  Charging someone for application submission is fraudulent. We offer a service that coaches and preps you for an audition and enhances your chances of landing on T.V. Most people who post these negative comments are people who we decide not to move forward with.
WHERE ARE YOU LOCATED?
We are located at 57 West 57th Street 4th Floor
Manhattan, New York 10022
HOW LONG HAVE YOU BEEN IN BUSINESS?
We have been in this arena for over a decade.
ARE YOU DIRECTORS OR PRODUCERS?
No, we are not.  We offer support through the casting process.
WHERE ARE CASTINGS/AUDITIONS?
There are hundreds of casting opportunities and we are confident you will find castings in your local area or a nearest major city. Our team consist of professionals who are available to help coach and prep you for any interviews/auditions.
WHO PAYS FOR TRAVEL?
Once you land on a show all travel expenses are taken care of by the show.  You are responsible for getting to your audition.
AM I COMPENSATED TO APPEAR ON A SHOW?
Compensation ranges anywhere between a few hundred per episode to a few thousand per episode. In most cases, at the very least your travel, lodge and food will be covered by the network.
WHAT ARE MY CHANCES ON LANDING ON A SHOW?
We offer a service that centralizes casting opportunities and provides coaching and prepping. We do not book gigs. Our number one objective is to enhance your chances of landing on Reality TV. We guarantee that we will continue to support you until you land on TV.
Your chances are greater than the general public that applies on their own and have no assistance through the casting process.  With the 100s of shows made available to you via the member area, you will have opportunities to get noticed by casting managers. Keep in mind however if you do nothing, meaning you do not apply to shows, return calls, or emails from Casting managers or do not show up to a casting call interview then you decrease your chances drastically of landing on a show.
WHO HAVE YOU HELPED LAND ON A SHOW?
As for any clients that have been on a show we cannot disclose them to the public due to the non-disclosure they signed with the network.
The reason these contracts are signed by clients and networks is that they do not want the public to know what will happen on a show, this would be a loss in revenue from the advertisers.
All shows (except live shows) are taped and aired almost 6-7 months after being filmed.
Please click here for some of our clients' testimonials
WHAT ARE YOUR PAYMENT PLANS?

Full payment of the price given to you
Two equal payments of half of the price
Four equal payments of one-quarter of the price
WHAT PAYMENT METHODS DO YOU ACCEPT?

Visa, Mastercard, Discover, American Express