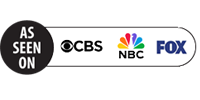 After you submit the form, you will receive an invoice sent to your email within 1 business day.
Our Client Support team will be in contact with you, within 24 business hours to go over your next steps and walk you through the member area if you are paid in full.
*If you are not paid in full and just paying a partial payment, you will only receive partial access of the service and not full access until you are paid in full.
Select a payment type you are making below and make sure to fill out all of the information correctly when you get redirected to our secure payment page.
*Make sure you have also submitted your pictures and responded back to the email we sent you as well regarding your next steps
.